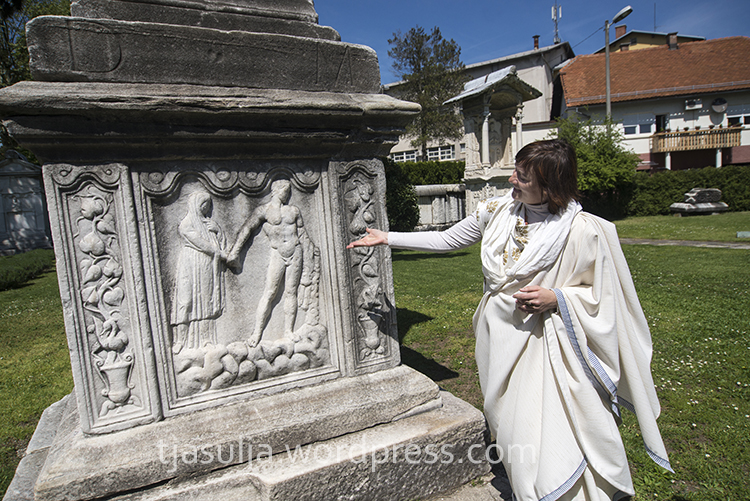 If you love Roman history, visiting Roman Necropolis at Šempeter near Celje is a must.
These truly remarkable remains were protected by pure coincidence. River Savinja once in the past flooded the Roman cemetery, putting down marvelously carved tombstones and burying them in the mud, thus protecting them.
Today all the findings are gathered in a park. Take time to check out the relieves on the tombs. You'll see antique mythology and learn about the Roman lifestyle.
Try and find the relief about the story of Zeus and Europe, which graphic can be found in the Slovenian passport.